Moustaches over Dijon Film Festival !
Posted on 30 October 2014
Our hairy, short-film have been selected for the "Zombie Zomba" category in Dijon's Film Festival : Fenêtre sur Cour. On November 7th, Moustache from the Moon will be presented by the producer Victor Forest, which will also answer audience's questions after the show. Let's wish the best ! [...]
Moustache from the Moon at the Film Noir Festival
Posted on 15 November 2013
We've gladly been informed that Moustache from the Moon is selected in the short-film category of the Film Noir Festival. The festival will take place in Gisors, France, between 5th and 8th of December. Come and see the film the way it should be watched ! We need you to take every seat in the theater !

This selection allows us to deliver and screen the cinema version of Moustache. We produced a DCP 2K (digital cinema package) according to our artistic vision, and it will also correct the slight color mismatch seen during the Utopiales in Nantes. [...]
"Moustache from the Moon" at the Utopiales festival of Nantes !
Posted on 16 October 2013
Post-production of our last short-film ended last week. In the meantime, we happily received a mail telling us that "Moustache from the Moon" was nominated in the European competition of short films at the Utopiales festival of Nantes. Screenings are programmed on October 31st and November 1st. We are now hoping that those screenings are only the beginning of a much longer adventure ! [...]
"Moustache from the Moon" entering postproduction
Posted on 10 June 2013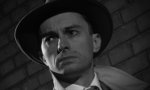 After our week shooting between 23 and 29 of May, we are now going to start postproduction phase by viewing the rough cut today. Then we are going to grade in black & white the film in the end of June in a postproduction company on a Blackmagic DaVinci. At the end, we should be able to produce a DCP (Digital Cinema Package) for any kind of screening in short-films festivals. [...]